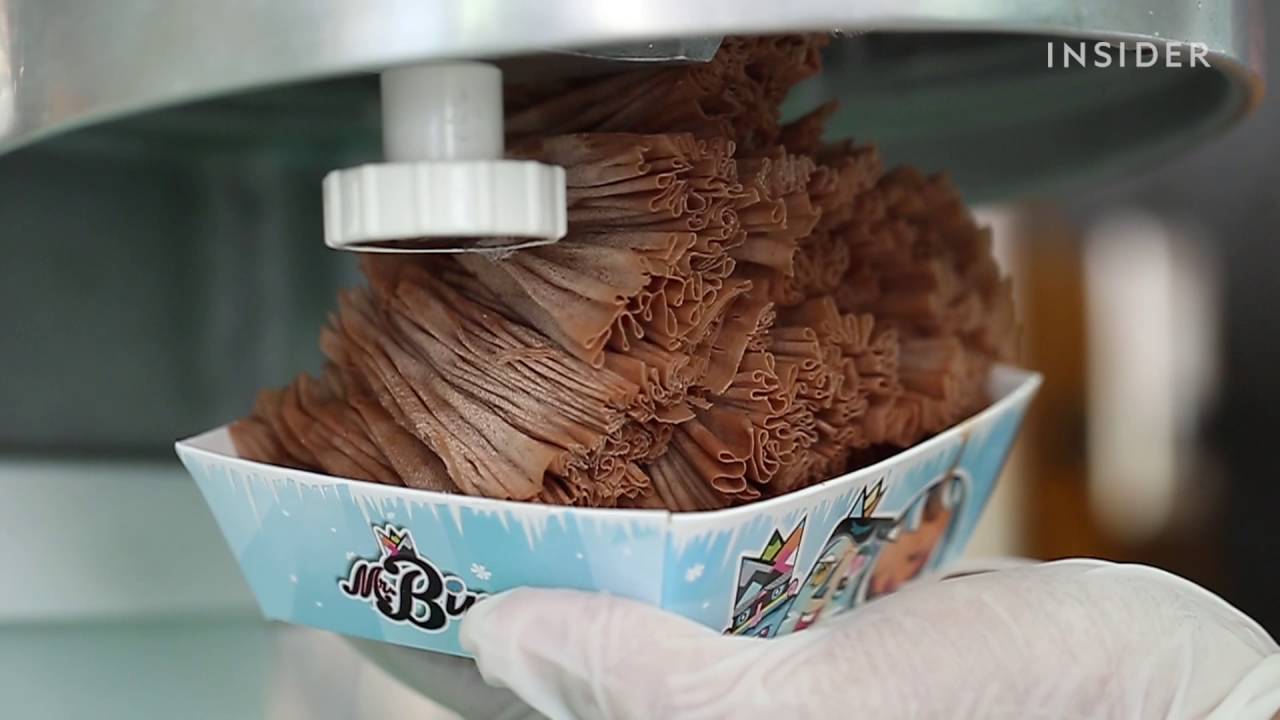 Video can't be displayed
This video is not available.
The Taiwanese dessert known as snow ice or 'xue hua bing' is a frozen dessert that is like a hybrid of shaved ice and ice cream. Not to be confused with and unlike shaved ice, snow ice is already infused with flavour. The process differs by infusing the ice cold mixture with flavour before it freezes. Once it's frozen into cylindrical blocks, the blocks are mounted onto an ice shaver which slices it off in finely, thin ice sheets. Thin enough to create a ribbon-like form that melts in the mouth, much like cotton candy. This fluffy, sweet, and creamy dessert is to crave for to be topped along with a huge and customisable selection of our products ranging from agar jelly, popping boba, coconut jelly or even fruits, confectionery, and other assorted goods! Traditional shaved ice is made by grinding ice to form minced little ice chunks like a snow cone, then drizzled with flavoured syrups on top. Snow ice starts out closer to a flavoured, lighter, and fluffy like texture of ice cream. Taiwanese snow ice has even been recognised by CNN as one of the
top 50 desserts around the world!
Snow ice variants are the next generation of Asian shaved-ice dessert!